Dont Believe it RPG!
More RPG then u Think!![b]
Jobs:
Hitman > Kill hits to earn Bcash!
LSPD > Kill suspects to earn Bcash!
Security Guard > Protect ppl for Bcash!
Lincence Giver > Give players licences for Bcash!
Mechanic > Repair/Fuel cars for Bcash!
Mineworker > Make minerals for Bcash!
Engineer > Sell Guns,ammo ect for Bcash!
Anarchist > Kill Cops + Swats for Bcash!
Swat > Kill suspects to earn Bcash!
Medic > Heal ppl for Bcash!
Taxi > Drive ppl to destination for Bcash!
This are the Sweepers! For earning 2Bcash per Minute!
This is the bank of the server every 06:00 hour you get 15Bcash!
Skinshop of our Server!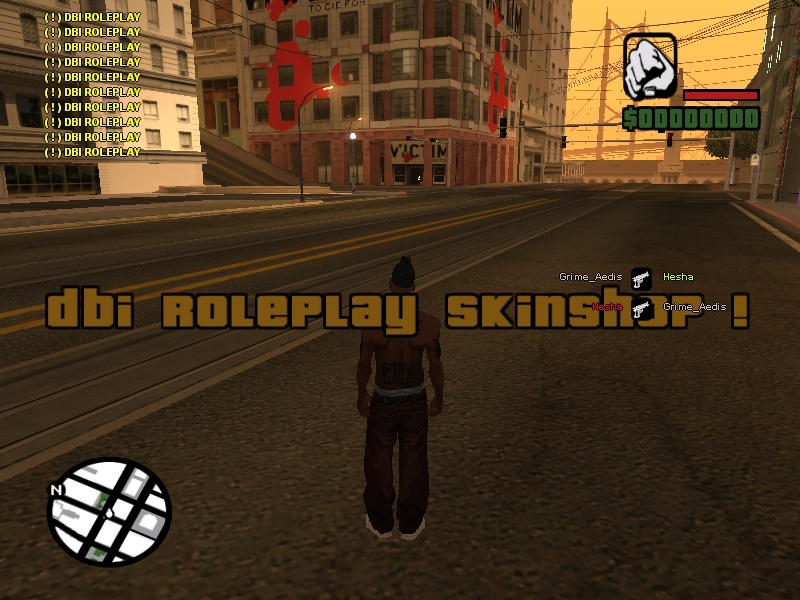 WANNA JOIN?
HostName: [ENG] ×Dont Believe it!× »RPG«
Address: 80.101.92.157:7777
Mode: DBI RPG V1.4 R2
Map: San Andreas
We are Full searching for admins!
Greetz RMO!